How do I add a logo for my team?
To add a team logo on iPad devices, select your team from Team Manager, tap the logo section in the upper left of the Team Info screen and select a logo. On other devices, or if you would rather use a computer to add the logo, the Admin Website also allows you to add a team logo. First go to the Options screen in iScore and press the Export button to send your current data to the Admin Website. Next, login to the Admin Website (see Options -> Admin Website on your device for information on logging in to the Admin Website).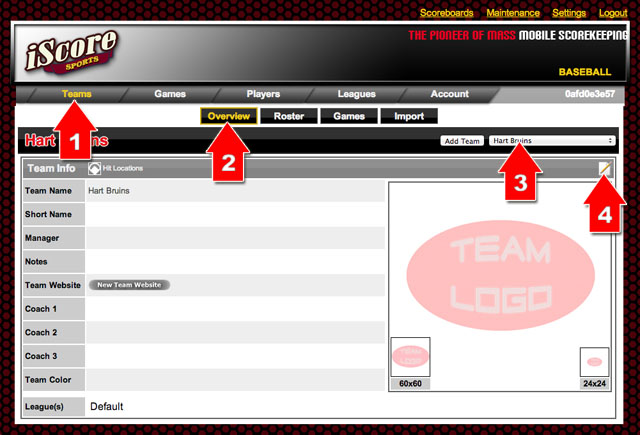 1) Select Teams
2) Select Overview
3) Select your team from the dropdown
4) Press the Edit icon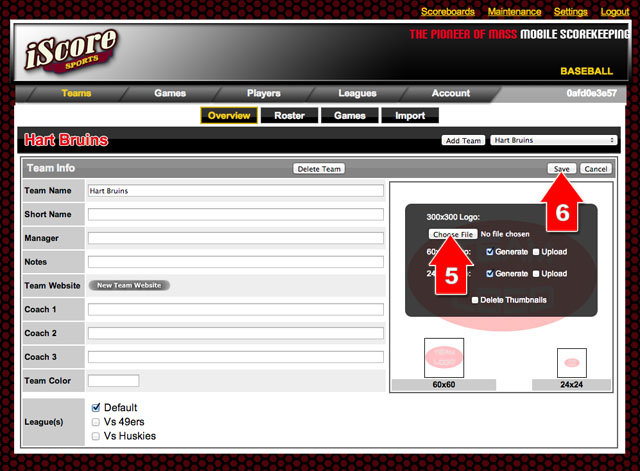 5) Press the Choose FIle button and select the logo from your computer
6) Press Save


Once the logo is saved, press Import in the Options screen on your device to load the updated data back to your device.


Return to FAQ